The Junior Board is open to high school students who have a heart to serve and to learn about cancer prevention. Send an email to [email protected] for more information about membership.
Check out the 2023 Junior Board's public service announcement, "Why I Care."
HCB2 wants to engage with high school students who are interested in helping to educate, inspire, and entertain their community in an effort to improve colon health and prevent young people's diagnosis of colorectal cancer.
HCB2's Junior Board members help to create educational content, plan informational activities, and volunteer at large events to better reach the Generation Z community along with their parents. This generation of young people are 2x more likely to be diagnosed with colon cancer and 4x more likely to be diagnosed with rectal cancer.
The National Institutes of Health (NIH) has revealed there will be a 90% increase in colorectal cancer incidence by 2030 in the 20-35 age group. To prevent this disease, awareness needs to be raised, education must be given, and proactive lifestyle behaviors must be implemented. High school students are equipped to reach their peers and their parents in unique ways which can contribute to an increase in screening rates and a decrease in colorectal cancer incidence.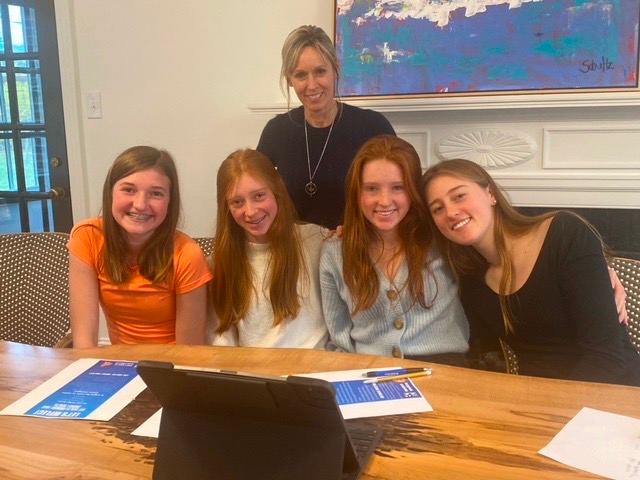 Students benefit from:
Obtaining community service hours,
Standing out on college applications,
Giving back to community, and
Becoming educated about cancer prevention through the improvement of colon health.
The Junior Board meets on a monthly basis either virtually or gathering together. Contact us to learn more!