Colorectal Screening
Breaking down barriers to screening.
Hitting Cancer Below the Belt (HCB2) funds screening programs across the Commonwealth of Virginia.
Since 2017, HCB2 has provided colorectal cancer screening for the medically underserved population. Medical staff at each clinic can effectively and efficiently offer screening to their age- and risk-eligible patients with the Fecal Immunochemical Test (FIT) testing tool. The completed FIT test can be returned and tested onsite for immediate results. HCB2 selected to purchase Polymedco's FIT in-home screening tool due to efficacy, affordability, and ease of screening for patients. The program is now implemented in nine medical clinics across the state.
Medically underserved patients are provided access to timely screening via the FIT screening tool, helping to break down some of the structural (e.g. lack of health insurance and transportation) and personal barriers (e.g. fear) to colorectal cancer early detection. Many patients also appreciate that the less invasive screening option can be conducted within the privacy of one's home.
If you are a medical clinic serving the underserved community and would like to offer a FIT colorectal screening program, please contact us. If you are a patient with limited income and in need of a medical home, please visit the Virginia Association of Free Clinics (https://www.vafreeclinics.org/) to find a clinic or the HRSA Data Warehouse (https:// findahealthcenter.hrsa.gov) to find your local community health center.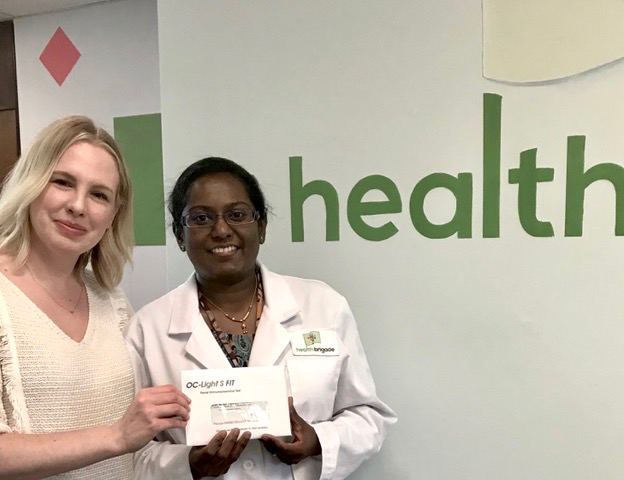 Creating screening programs for free clinics and FQHCs across the Commonwealth of Virginia has brought early detection to high risk communities which is saving lives. These medical centers are challenged with limited resources and HCB2 is dedicated to bringing timely colorectal screening services to support the vital health care they offer their communities. Partnerships matter to HCB2.
Donors, partners, and grant funders such as the "Galloway Grant" along with HCB2's special events help support this life saving service. HCB2 is currently working to partner with GI groups across the Commonwealth of Virginia to offer the colonoscopy procedure for those most at risk for colorectal cancer. If you are a GI group interested in learning more about these partnerships, please contact us.