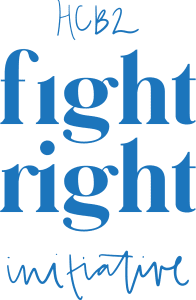 HCB2's Fight Right initiative includes support and education for community members to Nourish.Move.Breathe. We eat, move, and breathe every day to remain not just well, but alive! So, how are you doing these activities? Do you breathe shallow or take in large, diaphragmatic breaths? Do you move more than you sit throughout the day? Do you eat clean or reach for quick, processed foods. We offer services and information to encourage mindfulness as we "do" life each day.
The Healing Belly Basket is our gift to cancer patients and survivors in the Richmond, VA area who are interested in taking initial steps to restore the gut microbiome, which helps to support a healthy immune system. The complimentary healing basket contains nutrient-dense, real food to help nourish the digestive system and assist in recovery.
The cancer patients and survivors living in the Richmond area are encouraged to complete the form below to request the gift of a Healing Belly Basket.
Healing Bellies Online Community
The gut microbe colonies – our "good guy" bacteria – are easily measured and scientifically proven to play a vital role in fighting all chronic inflammatory diseases, including cancer. Changing the environment within the body to one that will not host cancer is critical. Let's prevent disease the right way – by including gut-loving nutrition in the fight to prevent cancer or the return of cancer. Join our Facebook page "Fight Right with HCB2" for continued support, and the sharing of ideas and recipes.
Please also check out our Fight Right Anti-Inflammatory Grocery List and consider listening to our short Podcasts which discuss nutrition as a form of medicine which can help prevent disease and aid in recovery. For more information and support, check out the Nutrition page and the information about Functional Movement for cancer patients and survivors.
If you are interested in receiving a free Healing Belly Basket please fill out the form below: